Jeya sheel – NSD Product dazzles on silver-screen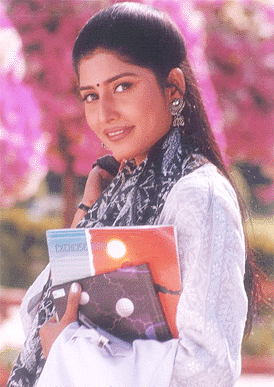 The sunrise commercial gal has traversed the length of the country from Guwahati to Madras not for nothing. She wants to carve out a niche for herself in Kollywood .Director Ezhil cast her in "Pennin Manathai Thottu. From the left flank of our country, Punjab, buxom Kushboo, sexy Simran and narcissistic Nagma had descended into Madras. This picture- perfect beauty is from the right flank ,Assam..
Her stint in the ad world proved to be a productive one. She endorsed popular brand names Colgate toothpaste ,Iodex, Clinic plus, Spencer's tea, and Waterbury's compound. Ultimately, she graduated to act in Bengali feature films.. Award winning Buddhadev Gupta's "Uttara" was one such. Hold your breathe! She has got other things to boast off: her alma mater is NSD, Delhi and she is multi lingual, proficient in English, Bengali, Hindi and Assamese and could also speak a smatter of Tamil; acted in NFDC Hindi film "Amrita" and three other titles directed by NSD students.
She swears that she has got a great regard for Tamil filmdom. Actresses, Sridevi, Suhashini, Revathi and Radhika are the ones who by their histrionic skills inspired her to take up Tamil films. Films that made her sit up and watch are "Alaipayuthey", "Vaanathai Poley" and "Sethu."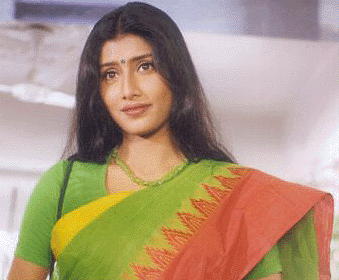 She is thrilled that fans recognize her in public and they wish she shouldn't accept revealing roles like Ramba and Simran . According to her fans sober and homely roles suit her better. Let us wait and watch her in her second film "Samurai" opposite Vikram. which is in production.
She is the final year medico and a gutsy social activist put into one, in the film. She says, she has slipped into the role with ease. Asked wheather she would act in strip-scenes , she shrugs her shoulders. "I would rather appear glamourous on screen, not exactly sexy"..
Compiled by U. Bharat.