Actor Arjun serves his menu with a strong patriotic flavour.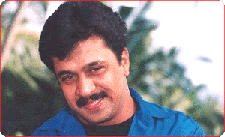 Actor Arjun is a patriot among the film folks who constantly spin out some mindless masala with unremitting regularity from their stables. 'I feel proud of being an Indian' says the actor and it is not an empty boast or publicity stunt. His films ring with a patriotic purpose and he adds some spice by way of injecting a dose of songs and comedy in order to give the audience a 'feel at home' factor. His films are the proverbial sugarcoated pills.
The actor has a sentimental reason for being a sworn patriot; his birthday falls on 15th August. His father Sakthi Prasad was himself an actor. He has acted in many Kannada films! His mother is Lakshmi Devi. His elder brother Kishore is a popular director in Kannada.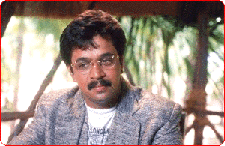 Once through with the university degree course in Bangalore, Arjun turned his eyes to acting in movies. He made his debut in films with "Singakkutty 1, 2, 3", a multilingual production in Tamil, Telugu and Kannada. Thanks to Rama Narayanan he acted in a film "Nandri".
Having done a handful of films in Tamil, and still not getting the real break made Arjun feel sorry for himself. "Sankar Guru" proved to be his lifeboat, which saved a sinking career. He has done so far over a hundred films in all the four Dravidian languages and a lone film in Hindi. A string of flops after "Sankar Guru" made him reset his priorities. Close to two years he languished at home with no fruitful offers coming his way. "Arjun is down and out," cried the gossipmongers. But the actor had the last laugh when he acted and directed a patriotic flick titled "Sevagan". It is said, Arjun, with his mother's blessing, mortgaged all his property and produced the film, which proved to be a box-office hit.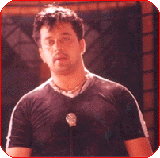 "Gentleman" re-launched him as a great commercial hero. Subsequently, he produced "Padichcha Pullae" and "Pratap". He wielded the megaphone and acted in "Pratap", "Jai Hind" and "Thaayin Manikkodi". When he was teamed up with actress Neethu in a particular film, they fell victims to the darts of the winged cupid. And they tied the knot with out losing any time. The couple is now blessed with two daughters, named Aiswarya and Anjana. Arjun, a loving father takes pleasure in playing the chauffeur to his daughter every morning when she goes to school.On one of his birthdays, Arjun's wife casually made a request that he should quit smoking. As a real hubby would, he kicked the habit right then and there.

Compiled by U. Bharat.