Nice guy Prashant lives up to his image.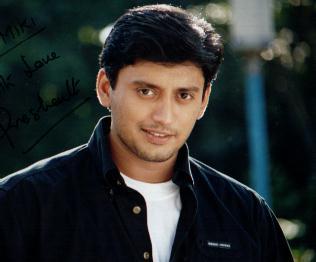 Boyish Prashant has got a special tag attached to his screen persona. The title cards of his movies proclaim him as 'Kathal Ilavarasan' (the prince of love), largely due to his image as a romantic hero. He made his debut a decade back, in 1990, when he starred in 'Vaigasi Poranthachu', a rehash of 'Alaigal Oivathillai' and the film fared well at the box office. 'Chembaruthi', directed by Selvamani, followed and that film gave a strong footing to Prashant in Tamil filmdom. 'Vanna Vanna Pookal' by Balu Mahendra won the best regional film award at the national level and Prasanth came into reckoning thereafter.

Suddenly the young actor was booked in a series of films. But the films he had worked in during this phase did not help him much to stabilize himself. Sathya Movies 'Enga Thambi', Thirupur Mani's 'Unakkaha Piranthen', Manivannan's 'Raasa Maghan', Manoj Kumar's 'Senthamizh Selvan' and Selvamani's 'Kanmani'. All of these films proved to be duds at the box office. The bombing of these movies put Prashant in a fix. Mighty man Manirathinam pulled out the sinking Prashant from the quagmire and cast him as his hero in 'Thiruda Thiruda'. Alas, the well made romantical, with starling visuals, flopped to the dismay of the director.

Prashant saved his career by acting in an offbeat Malayalam film 'Perunthachan', which won the best film award in Kerala and he started to appear in Telugu films like 'Tholi Muddu' (Divya Bharathi), 'Prema Vijayam', 'Prema Sikaram', 'Premapattam', 'Allariprema' as well as in Hindi films like 'I Love You' and 'Anto Ka Prem Yudh'.

Sensational Shankar picked him up for his multi-lingual 'Jeans' and for three years Prashant had not signed any other film. Though he had put all his eggs in one basket nothing untoward happened to him. The shrewd career decision paid off and the film 'Jeans' celebrated 100 days run in Singapore and Malaysia and silver jubilee runs in ten theatres in Chennai. Prashant was catapulted to the big league. Today, he has turned down directors like Rajiv Menon and Manirathnam because he does not like their stories. His 'Kathal Kavithai' has also become a hit.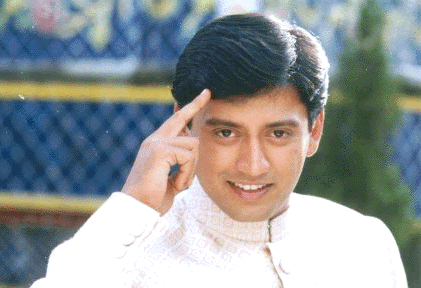 Prashant led a sheltered life and was so innocent that he did not even know how to find his way around Chennai. His entire career was managed by his father Thiagarajan who himself is a producer-actor-director. Prashant's father had him trained in martial arts and other forms of fighting like Silambu, Kalari, and in gymnastics, roller-skating, horse riding, swimming and yachting. When he entered films he was trained in all forms of sports and was also skilled in Bharatanatyam. All he needed was Lady Luck to smile on him and he would make it. Added to that, Prashant had studied in Trinity College of Music, London.

'Kannithirey Thondrinal' produced by Sivasakthi Pandian is yet another film, released recently, that proved to be a big hit. Today he has regular producers who sign him and they are those who have the capacity to produce the film and take it to the theatres without distributors. Charan's 'Parthein Rasithein" enjoyed the audience patronage in the year 2000 and the film saw packed houses all over Tamilnadu. Now Prashant has decided to undergo a change of image by trying out action films. He is on the lookout for subjects, which are unique and offer him good scope to show his multifaceted talents. Prashant, now aged 26, has so far completed 40 films and is today all set to rise to new heights as a star under the guidance and shrewd tutelage of his father.
Compiled by U. Bharat.