Aishwarya Rai is a joy for ever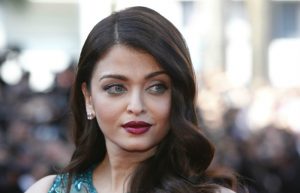 'A thing of beauty is a joy for ever' said John Keats centuries back, when he had composed the best of his odes "An Ode to a Nightingale". If he had born to live in this modern era he would have been tempted to declare "Aishwarya Rai is a joy for ever'. For once, Aish is rightfully regarded as the icon of beauty and grace by the teeming millions in India. The former Miss. Universe is present day rage in Indian cinema. Her breathe-taking features can make the saint sigh out of frustration.
Aishwarya has brains matching her beauty. She knows the art of diplomacy but she didn't practice it in a self-serving way. She knows her mind and minds her words in the most tactile manner possible. Cut to the 'Miss India Contest' where she was the hottest contender but came a close second to an unknown Sushmita Sen. Or the time when the forthright Ms Koirala didn't have very kind things to say about Ash. And of course, when her film career didn't exactly start with a bang. But Ms Ice Cool braved it all, with great tact and discretion. Poise is something Aishwarya seems to have been born with. Ask anybody who'd known the young Aishwarya and they'll tell you how she was Ms Elegance even in those usually gawky pre-teen years.
Her feminine grace, coupled with those drop-dead looks saw her sail comfortably through the Miss World contest in 1995, where she won hands down. By then, Aishwarya was already a familiar face in most Indian households – as Aamir Khan's stunning new neighbour in a Pepsi commercial, and in countless advertisement campaigns. Back home after being crowned Miss World, Aishwarya was clearly the nation's darling and could've had any campaign she wanted. She spawned an entire bunch of wannabes and those dreamy grey-green eyes almost made colour contact lenses a "must-have" for every model.
But, exactly she did not nurse any dreams of making it to the Bollywood. Everyone from Yash Chopra to Rajiv Rai wanted to cast her and some of these offers came even before she was crowned Miss World! "I am not sure about joining films," said Ash, little aware of the fact that a few years down the line, she'd be one of the hottest faces on the film front. The beginning was courtesy Mani Ratnam, in a film called 'Iruvar', where Ash played a double role. Sadly, the film didn't do much for Aishwarya's career. Despite its visual brilliance, 'Iruvar', with its political backdrop, didn't fare well with the southern audience.
Ash played a controversial character, inspired by Ms. Jayalalitha, the AIADMK supremo. The film was inspired by the tumultuous life of her mentor, film star-turned-politician MGR. Bad luck followed and Aishwarya's Hindi debut was equally disastrous. Directed by Rahul Rawail, 'Aur Pyaar Ho Gaya', did precious little to showcase Aishwarya's talent or boost her career. The film flopped badly and Aishwarya was labelled a non-actress by everyone. The label didn't alter even after 'Jeans', directed by Shankar, a smash Tamil-Telugu hit but a Hindi disaster! Every critic was writing about the "three stock wooden expressions" Aishwarya had, but the girl had a fighter in her that refused to give up the try.
Top notch Bollywood directors like Mansoor Khan and Subhash Ghai had retained faith in her. In fact, none other than Sooraj Barjatya was bent on casting her in 'Hum Saath Saath Hain' but Ash didn't have the dates to spare. She also missed out on Rani Mukherjee's role in 'Kuch Kuch Hota Hai', which Karan Johar had initially offered to her. Yes, it was a bad career move, admitted Ash but she decided to move on.
Her chance to take on the world and its mean cousins came with director Sanjay Leela Bhansali's 'Hum Dil De Chuke Sanam'. As the spirited Nandini, Aishwarya lived her role, breathed life into it and was the soul of the film. She was extremely good in handling a role that ranged from being extremely frivolous to extremely emotional and surprised everyone. Suddenly, the "non-actress" had turned into a "powerful performer". 'HDDCS' showcased the tremendous potential of Ash as an actress and dancer. Next in line came Subhash Ghai's 'Taal'. Aishwarya once again lived upto her newfound reputation, giving a spirited performance in the film.
Today, the lady is on a high. She's clearly one of the most beautiful women in the industry, a terrific dancer and (finally) one who can act. The coming months will see her in films like 'Josh', 'Mohabbatein' and others. All of them with big names and banners. Miss World seems to have found her universe at last!
Compiled by U. Bharat.