Not too long ago, we had reported that Bigg Boss contestants Ankit Gupta and Gautam Vig are all set to battle it out at a music competition in the forthcoming show Junooniyatt. Joining them on this show will be Neha Rana. The show will focus on the musical journey of three aspiring music artists with the art having a deeper meaning into their lives. Introducing their characters in the latest set of videos, Colors channel takes audiences into the lives of Jahaan, Elahi, and Jordan.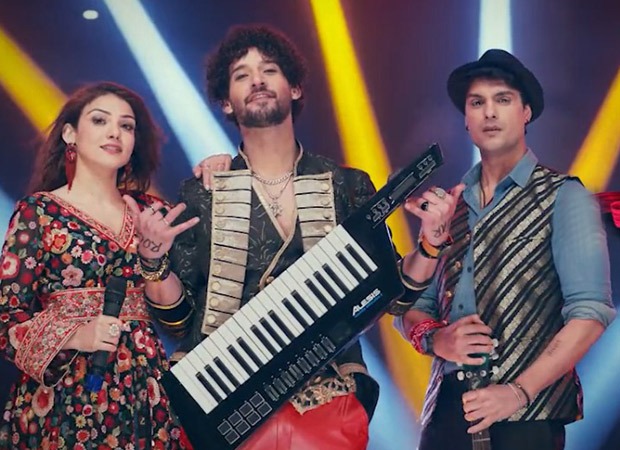 Producers Ravi Dubey and Sargun Mehta will be rejoining hands with Ankit Gupta, who recently got evicted from the Bigg Boss 16 show with Junooniyatt. The actor will be essaying the role of a singer and guitar player who believes 'lyrics' are his strength. He is on a mission to become famous, because he believes that it will help him wipe off all the allegations that were thrown towards his parents. Here's the character video of Jahaan:
View this post on Instagram

Sweet, simple, with a soulful voice, this strong Punjabi girl believes music is the only key to connect with her mother. She believes her music will give her so much fame, that her mother will have no option but to return to her loving daughter. Here's the character video of Elahi:
View this post on Instagram

Rebellious rapper, he believes no one has the kind of passion he has for his music. Despite the discouraging words of his father, this aspiring musician wants to prove to him and the world that music is not just a hobby, but a powerful art that has the ability to change his life. He believes it is his true destiny and goal. Here's the character video of Jordan.
View this post on Instagram

Junooniyatt is the tale of Elahi, Jahaan and Jordan, who like their styles of music are different from each other and as they meet their pursuit of the art takes an eventful turn. Will music heal their wounds and wipe out their flaws? What happens when their dreams clash? Junooniyatt will air on Colors very soon.
Also Read: Bigg Boss contestants Ankit Gupta, Gautam Singh Vig return to Colors with new show Junooniyatt, co-starring Neha Rana